PREPARING NATURAL SOAP AT HOME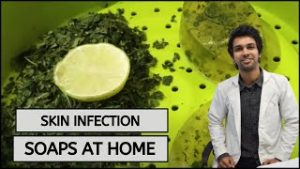 Regular soaps are often full of toxic, dangerous chemicals that penetrate the skin and cause serious health conditions, even as they wash away dirt. But with so many options out there, how can you choose the best soap? And if you have any skin infections, acne, pimples, rashes, etc, is it safe to use these? When we have such issues our doctor always suggests us to use a natural soap. There are several natural soaps available in the market, but today we will learn to make a natural and home-made soap for skin infections/issues like psoriasis, eczema, fungal infection, acne, pigmentation, etc. 
INGREDIENTS/ REQUIREMENTS:- 
1] Fresh Leaves of Neem and Tulsi.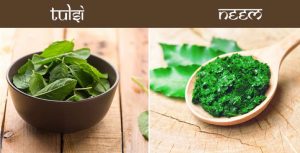 2] Turmeric powder (haldi).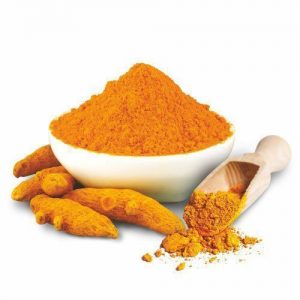 3] Lemon Zest.
4] Lemon Juice.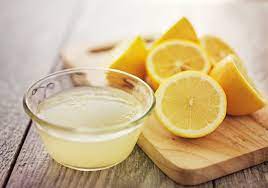 5] Glycerin Soap Base.
6] Silicon Soap Molds.
METHOD OF MAKING THE SOAP:-
Grind the neem and tulsi leaves into a smooth paste. Boil some water in a pan, take the glycerin soap base in another bowl and place the bowl in the boiling water. We will be melting it similarly as we melt chocolate. Once it is melted add half tspn of the neem and tulsi paste, a pinch of turmeric powder, half tspn lemon zest, 10ml lemon juice and mix well. Pour this liquid into the silicon mold and let it set for 10-15 minutes. And that is how you make a natural soap at home easily.
You can also use Raktachandan, Manjistha, Sariva, Khadira powder, Yastimadhu instead of neem/tulsi leaves. Using Actived India Twak-C Med Tablets, crushed into powdered form in combination with any of these ingredients for a different variety of soap. 
To Know More Watch Our YouTube Video :- https://youtu.be/T9biJFqONyA
To Ordern Actived India Twak-C Med Tablets:- https://jyovis.com/product/ayurvedic-acne-pimples-treatment/
#jyovis #homemadesoap #diysoap #naturalsoap
– For Doctor Consultation :- http://bit.ly/2tomCT6​
– Go Through All The Products :- www.jyovis.com/store
– Online Learn & Earn Courses : www.jyovis.com/courses
– Best Ayurvedic Products :- http://bit.ly/36ntvmA​
– Top Cosmetic & Beauty Products :- http://bit.ly/2F99OCW​
– Active Forever 21 Days Online Program : https://www.jyovis.com/product/active…