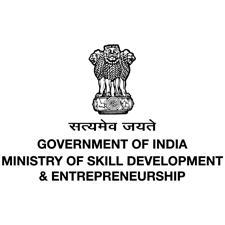 Jyovis Institute of Beauty & Wellness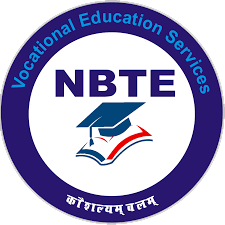 WHAT WE DO
We run part-time, weekend and intensive beauty training courses and all our classes are in small batch this means you benefit from excellent student-tutor ratio.
The experience you need
Jyovis Institute is a progressive, new style of beauty training academy located in the heart of the city at Dadar, Mumbai. An area well known for easy connectivity from all corners of the city and having its roots firmly planted in the all the aspects of fashion, culture and beauty world, and to this day a thriving hub of vibrant and eclectic salons.
At Jyovis Institute, we offer an exciting range of courses in Beauty, Make up, and Hair-Dressing which are held in vibrant environment of our own salons, where our clients receive their treatments from our candidates during their courses, and there is no better way than this for both technique and confidence. We run part-time, weekend and intensive beauty training courses and all our classes are in small batch this means you benefit from excellent student-tutor ratio. We also rotate the timings of our beauty training courses so you do not miss out on any class.
The support to succeed
Jyovis Institute is developed and designed to be relevant, forward thinking and unlock creative potential. All our courses for both beginners and professionals are delivered with passion and years of expertise. We equip our students with all the technical and business skills they need to ensure professional success. We feel proud of the quality of professionals generated from our Institute and we offer all of our extended support to achieve success in their career goals.
For further information contact us at +91-9326566401
"Being called pretty or beautiful is matter of pride for every woman"
- Dr.Jyoti Satpute (Founder-Director Jyovis Institute)
M.D.(A.M.) D.Acu,C.H.D.(Homeopath) (Laser,Cosmetology,Trichology)
View our courses
Basic Course
Course in Basic Beauty
Course in Basic Hair
Course in Basic Skin/Hair
Course in Bridal Special/ Makeover
Advance Course
Course in General Aesthetic
Course in Advance Hair
Diploma in Advance Skin & Hair
Course in Hair Colour,Cut& Chemicals
Permanent Eyelash
Nail Extension
Diploma Course
Diploma in Cosmetology
Diploma in Naturopathy
Course in Laser Technician
Course in Chemical Peel
Course in Weight Management
Course in Diet & Nutrition
Course in Aroma Therapy
Diploma in Alternative Medicine
Ayurveda & Panchkarma
Cosmetic Preparation
Special Course
SPA Therapy
Aroma Therapy
Hair Repaired Treatment
Deep Conditioning
Earlobe Repair Treatment
Warts Removing Treatment
Rebonding
Smoothing
Perming
Basic Hair Cut
Advance Hair Cut
A to Z colours
Crystal Hair Decoration
Makeup
Saree Draping
Nair Art Basic
Nail Art Advance
Fancy Mehendi
Basic Mehendi
Advance Mehendi
Cosmetic Preparation
Makeup Base Making & Makeup Removal
Beauty Soap Making Workshop
Face Wash Making Course
Cosmetic Making Course
Shampoo & Conditioner Making
Feeling Fresh Courses
Bridals Special Makeover : 3 months
Make up
Hair style
Saree draping
Peerbindi
Other Courses – One Day Courses
Spa treatment
Hair repaired treatment
Rebonding
Perming
Nail art
Deep conditioning
Ear lobe repair
Warts removing
Fancy mehandi
Crystal hair decoration
Saree draping
Mehandi basic
Mehandi Arabic
Mehandi advance
Advance Courses
Cosmetologists+ medical aesthetician (hsc pass)
Hair stylists
Beautician
Make up artist :
Advance
Laser technician:
Skin therapist:
Nail technician:
Spa therapist:
Ayurveda therapist:
Reiki healer:
Graphologist:
Yoga therapist:
Acupuncturist:
Color therapist:
Nail art- advance:
WHY JOIN US
Jyovi's Institute provide specialized courses in Beauty, Wellness, Alternate Medicine Therapy, Skin, Hair & Spa as well as provide overall Personality Development programs.
Dr. Jyoti Satpute is the visionary behind Jyovi's, an inspiration to all those who have got the opportunity to work with her and all in all a very ardent personality. She believes in challenging the norms and looking into betterment of the mankind in all the roles she plays in life, be it a doctor, entrepreneur or teacher.
She is always on the move thinking beyond the outcome and has her next project planned, ready for execution. Her observant nature keeps her as well as the people working under her updated with the evolving market standards and latest technology.
Each of the projects initiated under her brand Jyovi's is her way of giving something back to the society, to the nation and to the world.
As Warren Bennis once stated, "leadership is the capacity to translate vision into reality", Dr. Jyoti Satpute is sure one of them.