INSTANT RELIEF FROM STOMACH PROBLEMS|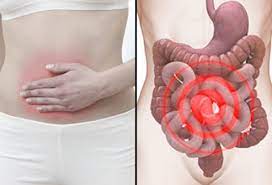 There are several stomach related issues but IBS is a severe one of them. Irritable bowel syndrome (IBS) is a common disorder that affects the large intestine. Signs and symptoms include cramping, abdominal pain, bloating, gas, and diarrhea or constipation, or both. IBS is a chronic condition that you'll need to manage long term. The cause of irritable bowel syndrome isn't well understood. A diagnosis is often made based on symptoms. Symptoms include abdominal pain, bloating, diarrhoea and constipation. Some people can control their symptoms by managing diet, lifestyle and stress. Others will need medication and counselling. All of this occurs in absence of any organic cause. IBS can occur after an infection or a stressful life event. There are various formulations and therapies in Ayurveda that can effectively help in this condition but today we will be speaking about just one particular ingredient or fruit that has unbelievable benefits.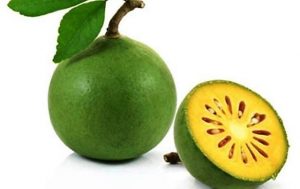 Bael is the fruit that we will be discussing about. Bael or wood apple also known as Bilva in Sanskrit. Bael fruits are a power punch of various nutrients like beta-carotene, protein, riboflavin and vitamin C. It is loaded with vitamin B1 and B2, thiamine, riboflavin, niacin, carotene and possesses good amounts of minerals like calcium, potassium, fiber and good fats. These fruits are also popular for antioxidant, anti-inflammatory and laxative properties and it has been in use for its medicinal and therapeutic properties in Ayurveda, Siddha and other forms of alternative medicine for thousands of years. An Ayurvedic medicine called Bilvadi Lehya is prepared with the help of this fruit. Bilvadi Lehya is an Ayurvedic medicine that is used for various problems related to the stomach such as ulcers, nausea, low digestion power, vomiting etc. It is effective medicine for balancing tridoshas in the body as well as kapha and pitta. This medicine is also named as bilwadi lehyam, bilwadi leha, bilvadi. It is available in the form of an herbal paste. It consists of Bilva, Musta, Coriander, Cumin, Caraway, Cardamom, Cinnamon, Nagakeshar, Trikatu – Pepper, Long Pepper and Ginger. Use of Bilvadi leha for 30 days has shown patients huge differences right from the second day itself like less discomfort and lesser abdominal pain. By the 15th day improvements were seen in bloating, abdominal and diarrhoea. 
TIPS – 
Certain food alterations also help a lot in curing IBS. Triggering foods like chips, fish, cheese, peanuts, spicy and junk foods should be avoided. 
To Know More Watch Our YouTube Video :- https://youtu.be/4B51xIIjFAo
To Know More About Bael Fruit Read This Blog :- https://jyovis.com/magical-benefits-of-bael-fruit/
#ibs #cure #bilvadilehya #ayurveda #jyovis 
– For Doctor Consultation :- http://bit.ly/2tomCT6
– Go Through All The Products :- www.jyovis.com/store
– Online Learn & Earn Courses :- www.jyovis.com/courses
– Best Ayurvedic Products :- http://bit.ly/36ntvmA
– Top Cosmetic & Beauty Products :- http://bit.ly/2F99OCW
– Active Forever 21 Days Online Program :- https://www.jyovis.com/product/active…