GETTING RID OF SKIN DARKENING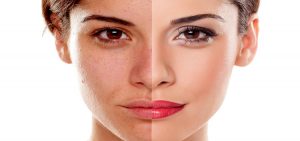 Do you have skin discoloration or dark skin, dark spots, post skin infection recovery scars, acne scars, dark circles, under arm darkening, private area pigmentation? If your answer is yes, then we have a simple home remedy for you. Most of the time the skin infection is cured but the skin lightening part is left, so these remedies help you just by using twice or thrice a week.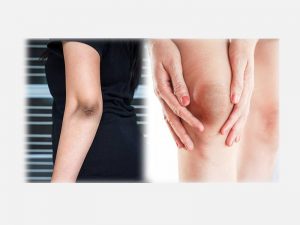 As per ayurveda such skin discolorations occur because of hormonal imbalance as per the autoimmune conditions. In conditions like Acanthosis nigricans or Hidradenitis suppurativa, we see a lot of discoloration. In dermatology or cosmetology there are various procedures like chemical peel, intense pulse light laser, safe injectable procedures for full body lightening, RF treatment, mesotherapy, etc.
But here we will know about an easy home remedy for the same.
INGREDIENTS:- 1. Aloe vera Gel or Orange Gel- Orange gel is rich in Vitamin C , it is very beneficial for skin lightening and it adds a radiant glow to our skin. Gels are needed because they help to keep our skin hydrated and hold moisture in it.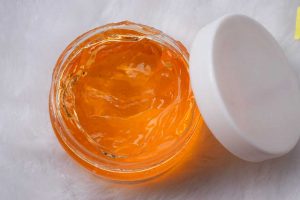 2. Yellow Mustard Seeds- They are rich in Carotene and Lutein, which are very efficient for skin glowing. It also adds a polishing or scrubbing effect to this remedy. 
3. Honey- It is a great exfoliator, adds a natural glow. Using organic honey will be very beneficial.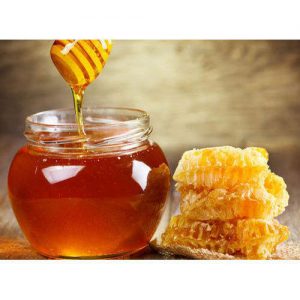 4. Potato Juice- This is the most prominently used home ingredient for skin lightening. Applying this juice to any darkened area we will see visible changes.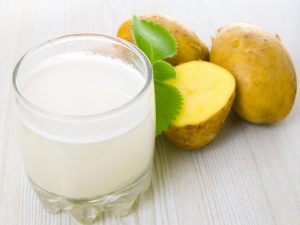 HOW TO USE:-
Take 6 tbspn aloe vera/orange gel, 3 tbspn honey, 2 tbspn crushed yellow mustard seeds and 4-5 tbspn potato juice in a bowl. Mix well and use it in the form of Udvartan. Udvartana is an invigorating full body massage done in a rhythmic motion using herbal powder or paste. In simple terms we need to rub this mixture on our body for 5-10 minutes. Don't scrub harder on the facial area. Leave it for about 5 minutes and take a bath. This can be done twice or thrice a week for better results. 
To Know More Watch Our YouTube Video:- https://youtu.be/xD8PpRl7DvY
Udavrtan Video For Skin Polishing & Weight Loss :- https://www.youtube.com/watch?v=wvKXb…​
1) DermActive Aloe Vera Gel 500g – https://jyovis.com/product/dertmactiv…​
2) DermActive Orange Gel – https://jyovis.com/product/dertmactiv…​
3) DermActive Alovis Gel Premium 100g – https://jyovis.com/product/dermactive…
#jyovis #jyovisayurveda #skinlightening #homeremedy
– Go Through All The Products :- www.jyovis.com/store
– For Doctor Consultation :- http://bit.ly/2tomCT6
– Online Learn & Earn Courses : www.jyovis.com/courses
– Best Ayurvedic Products :- http://bit.ly/36ntvmA​
– Top Cosmetic & Beauty Products :- http://bit.ly/2F99OCW​
– Active Forever 21 Days Online Program : https://www.jyovis.com/product/active…​