You can target Tummy, Inner & Outer Thigh, Chin, Hip, Chest, Arm & Back.
It is an absolutely time saving treatment.
It is absolutely safe procedure as it is a non-surgical treatment.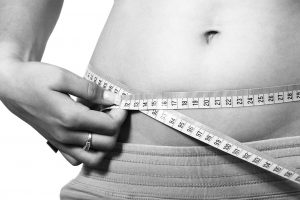 It does not require any kind of anesthesia.
There are no cuts or incisions or stitches made on the body. Hence, is pain free
procedure.
It does not cause any kind of burns or scars on the skin.
It is a lunch time procedure and you can go back to work immediately after treatment.
Panchakarma is the classic purification and detoxification treatment in Ayurveda. This therapy is designed to eliminate the toxins accumulated in the body and purify it. Though highly effective and powerful, this exotic therapeutic process is rather simple in its application. This treatment can be administered to both healthy and an ailing person, because it provides both restorative and curative benefits. The Panchakarma treatment procedure speeds up the metabolism, purifies the blood, as well as rejuvenates the body and mind. Panchakarma, the comprehensive Ayurvedic therapy for ultimate mind-body cleansing, involves five types of Ayurvedic therapeutic measures to detoxify the body and successfully eliminate disease causing toxic elements.It is often undertaken for the purification of the body, as Ayurveda highly recommends body purification and detoxification before starting a therapy or a treatment. Apart from Ayurvedic detoxification, Panchakarma is also recommended to strengthen the immune system of the body in order to restore the overall balance and well-being. According to Ayurveda, good health is one of essentialities to boost the metabolic activities of our body. Lacks the strength and stamina to complete the digestion process makes our body vulnerable to the accumulation of toxins, as they easily get ultimately deposed in our bodily tissues and thus creating an imbalance that would ultimately lead to diseases. Panchakarma can help to prevent this with traditional Ayurvedic cleansing processes that completely flush out the toxins, and successfully restore the innate health and healing ability.
Panchakarma is a Sanskrit word that means "five actions" or "five treatments". This is a process used to clean the body of toxic materials left by disease and poor nutrition. Normally the body has the innate ability to efficiently process and remove these waste materials, including the vitiated doshas. However due to one's repeated dietary indiscretions, poor exercise patterns, lifestyle, and genetic predisposition the digestive enzymes, metabolic co-factors, hormones, and agnis which regulate the body's internal homeostasis become disorganized. This can lead to the accumulation and spread of toxins throughout the physiology resulting in disease. This waste matter is called ama in Ayurveda. Ama is a foul-smelling, sticky, harmful substance that needs to be completely evacuated from the body.
Panchakarma will remove the excess doshas and correct imbalances in them as well as eliminate the harmful ama out of your system through the body's own organs and channels of elimination (colon, sweat glands, lungs, bladder, urinary tract, stomach, intestines, etc). Panchakarma purifies the tissues at a very deep level. It involves daily massages and oil baths, herbal enemas, nasal administrations. It is a very pleasurable experience. Ayurveda recommends Panchakarma as a seasonal treatment for maintaining mental and physical hygiene and balance.
Panchakarma is a five-fold therapy; it is highly individualized based on the needs of the individual depending on the Ayurvedic constitutional type, doshic imbalances, age, digestive strength, immune status, and many other factors. Depending on each individual's needs all or only parts of the five therapies are utilized. Specially trained therapists must administer these procedures in a definite sequence for a specified period of time. In addition, although Panchakarma is for the most part a delightful and comfortable therapy, there can be periods of discomfort associated with the profound release of toxins, which does occur. It is therefore essential that a knowledgeable expert who can recognize the signs of properly and improperly administered Panchakarma supervise the therapy. Fortunately these signs were meticulously recorded by the ancient vaidyas.
Like all medical procedures, Panchakarma Therapy always must begin with an initial consultation by a qualified Ayurvedic Physician who can determine the individual's prakriti (constitutional type), the nature of the health problem (if any), and the appropriate degree of intensity of the prescribed therapies.
Panchakarma treatments have been shown to create measurable brain wave coherence and to lower metabolic activity. They allow the body and mind to drop into a profound level of peacefulness. In this state of relaxation, it is possible to cleanse toxins from tissues as well as to release deeply held emotional tensions.
In Sanskrit, Panchakarma means "five actions"; "Pancha" meaning five and "karma" meaning "action". The clusters of five cleansing procedures comprise of:
Vamana
Through this procedure toxins from upper part of the body till diaphragm and respiratory tract are eliminated through medicated emesis.
Virechana
It defines a detoxification procedure used for eliminating toxins that cause circulatory disorders.
Vasti
This is the detoxification procedure, done through enema using medicines as prescribed by the qualified physicians.
Nasya
It is a therapeutic procedure using medicines that are administered through nostrils systematically that result in great relief for multiple diseases.
Raktamokshana
This is an effective procedure which is mainly used for local detoxification by removing impure blood.
Restoring the Body's Natural Balance
If your emotional agni is strong, you are able to extract whatever is nourishing and eliminate the rest. The inability to metabolize emotions, however, produces just as much toxic residue as undigested food. In fact, pent-up anger, long-held sadness, and lingering guilt are more debilitating for most people than problems with physical digestion.
If we want to experience optimal health, it is crucial to maintain a strong digestive fire and eliminate toxins from the body. Panchakarma is a time-proven natural therapy that detoxifies and restores the body's inner balance and vitality.
Why Should I Undergo Pancha-karma Treatment?
Stress, environmental pollutants and poor lifestyle choices create a toxic load on the body that—if left in the tissues and bloodstream—results in poor health.
Panchakarma (PK) reverses this degenerative process quickly and its effects are often profound and long-lasting. PK uses a combination of massage, herbal saunas, special foods and nutritional directives, mild fasting and colon therapies to rid the body of accumulated toxins.
Your personal PK program begins with a thorough exam by an Ayurvedic Physician, which enables the doctor to recommend a program tailored to your individual health. As your PK treatments progresses, you will be given a special diet combined with certain herbs and essential oils to use at home. These will help stimulate your liver and digestive organs, helping them to purge toxins.
What Can I Expect?
The Panchakarma cleansing process affects the whole person. Thus, during the program, you may notice changes on mental, physical and emotional levels. Many of our patients experience a "healing crisis." This is a normal part of the healing process, and may be seen as a beneficial step toward optimal health.
The Healing Crises
A healing crisis occurs when a large quantity of toxins that have been locked in our tissues for years are released into the system for elimination. As these toxins are expelled, you may experience insomnia, heaviness, aching or general discomfort and flu-like symptoms. You may also develop a feverish feeling, which is simply your body's way of burning up toxic waste. You may notice some emotional mood swings or experience intense feelings. Do not be alarmed—this is both a natural and necessary part of tissue cleansing. Make time to visit with your Ayurvedic Physician or facilitator on a daily basis while undergoing PK treatments and they will help to walk you through the process.
What Should I Do At Home?
During the first stage of your Panchakarma therapy, when you are undergoing daily massage and steam baths, there are several things you can do to facilitate your body's internal cleansing.
Drink plenty of pure water, soothing herbal teas (be sure they are caffeine-free) and fresh, organic fruit and vegetable juices.
Eat light foods in moderate amounts, and increase your daily rest.
Be gentle and nurturing to yourself.
Completing the PK Cycle to complete your PK treatment, you will do a mild fast and special liver purge followed by a specialized rejuvenation program. You will be amazed at your increased energy level and renewed vitality. Periodic PK treatments, in addition to your individual dietary and exercise routines, will help to prevent disease and maintain optimal health.
What to Wear To Your PK Appointment?
Wear comfortable, older clothing that you don't mind getting oily. Your massage and herbal sauna will also leave you in a need of a bath, so plan accordingly. Also try to bring a cap or a bandana to cover your head after the treatment. Do not expect any specific results – Just be on the wave and relax.
Udvartana is traditionally used for weight loss, detoxification, poor circulation, conditions of stagnate lymph, and lymphatic drainage.
We use hand blended herbs mixed with oils that our therapists massage into the body using specific strokes to stimulate weight loss.
In our holistic spa we offer traditional and modern ayurvedic treatments and spa therapies based on ayurveda.
When our lymphatic system is not working properly, we may experience symptoms of:
Pain, muscle soreness, swelling
Fatigue, malaise, lethargy
Colds, post nasal drip, sore throats and plugged ears
Swollen and painful lymph nodes
Puffy eyes or facial swelling
Water retention (especially around the abdomen)