THE 21 DAYS PROGRAM CAN CHANGE THE WAY YOU FUNCTION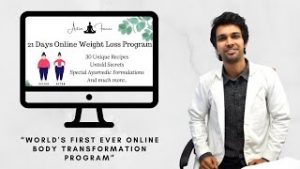 Do you function as per your body's need? Do you know what your body really requires? Keeping your muscles, joints, immune system on the top and at the same time getting rid of all the toxins, extra fat and living life as per your body's needs are some skills we need to develop. There are several cases of gynecological disorders, digestive disorders, psychiatric disorders occurring due to wrong eating pattern and lifestyle. As we all know Ayurveda gives great results when it comes to many of the chronic and incurable diseases.  But always remember before doing any treatment food is the first step, it is the best medicine. 
"The Less You Eat The More You Live 
And How Well You Eat Is How Well you Live". 
This tells us that many of the illnesses can be prevented by just having the right knowledge about the eating patterns and simply incorporating the ancient tips in our day to day life. This technique has a great impact on our overall system.
A Calorie is considered as a unit of energy. Monitoring calories helps many people lose weight and maintain a healthy weight in the long term. Recording calories is a good way to track your daily average. But how will you know how many calories your body needs? How will you know which food contains how many calories? Do not worry, we got you covered. Counting calories has never been easier. Name a fruit, grain, or vegetable and you will be able to know about the number of calories it particularly contains. Know what is healthy/unhealthy, how to have balance between these both and how to fill your stomach up before starting a meal, etc. This program teaches men/women of all age groups a new unique healthy eating pattern.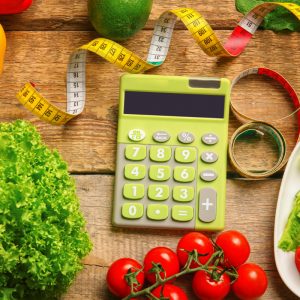 Active Forever 21 Days Program:- 
It includes 30 recipes, 3 unique eating patterns, treatments to be done at home, herbs and formulations and also a maintenance plan that you can follow lifelong. Every single day some or the other new technology is introduced that tries it's best to make our life easier. Things get done in one single click so we do not need to have much mobility, in such times isn't it necessary to have proper eating habits to stay fit. This 21 days program changes your palette once you are used to it. Our hormonal system gets a reboot, your body's environment changes to a fat melting machine and your mind starts working faster. If you really want to learn something new and take care of your and your family's health, then take the step by getting this program and following it sincerely. 
To Know More Watch Our YouTube Video :- https://youtu.be/D0zPcHqvOUw
#jyovis #activeforever #onlinecource 
BUY NOW :- https://jyovis.com/product/activefore…​
COURSE LINK :- https://youtu.be/D0zPcHqvOUw​
HOW TO PURCHASE :- https://youtu.be/JNgJBiNfM1I​
PROCEDURE TO GET THE COURSE
1) Click on the link given above
2) Select ' Add To Cart ' option
3) Proceed to Payment
4) You'll receive a link on your mail box and then you can enter your email & password and get an access to Active Forever 21 Days Program
– For Doctor Consultation :- http://bit.ly/2tomCT6​
– Go Through All The Products :- www.jyovis.com/store
– Online Learn & Earn Courses :- www.jyovis.com/courses
– Best Ayurvedic Products :- http://bit.ly/36ntvmA​
– Top Cosmetic & Beauty Products :- http://bit.ly/2F99OCW​
– Active Forever 21 Days Online Program :- https://www.jyovis.com/product/active…