SKIN CARE ROUTINE FOR MONSOON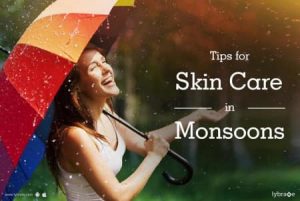 Now that the rainy season is here one must know to take good care of their skin. Skin infections like psoriasis, fungal infection, eczema, acne, vulgaris, pigmentation, etc. All these are the common skin infections that occur during the rainy season. Rainy season is considered to be the doctor's season as many people face cough, cold, headache, fever, sinus, migraine all these generally occur during the rainy season and need to visit the doctor. Hence one must know how to take good care of their health especially during monsoon. Even if the digestive fire increases, we feel extremely hungry and tend to eat more. Even in this beautiful season we feel lazy and tend to sleep for a longer period of time which leads to weight gain.
Here we will know how to avoid dryness of skin, flaking, itching and to take overall care of our skin.
SKIN CARE TIPS:-
1] During the rainy season there is a lot of moisture and humidity present, because of which our skin is unable to breathe properly, it becomes sticky or even oily at times. So one must avoid using creams in such situations and must tone their skin frequently. Rose water toner can be used simply for natural glow or apply mixed fruit gel. Mixed fruit gel is very beneficial during monsoon and also is suitable for all the skin types. During monsoon, one must tone their skin or apply gel and hydrate their skin frequently.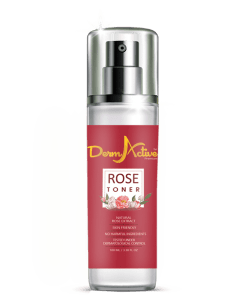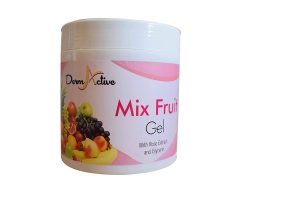 2] Use lukewarm water for bathing purposes. We all enjoy a hot water shower or bath for a longer period of time during rains but one must strictly avoid this as it tends to strip off the natural oil from our skin further leading to dryness of skin and major skin issues. If you use a bucket while bathing it would be best if you add four to five drops of either neem/ karanja/ coconut or olive oil and take a bath of this water. It will be extremely beneficial for your skin. As soon as we are done with bathing, we must dry our skin properly, dry our complete body especially the private parts, between our toes and fingers. These are the parts that are more prone to skin infections.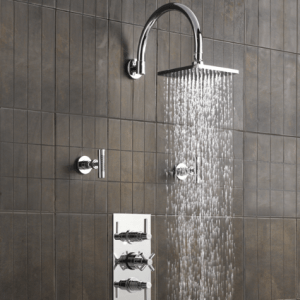 3] Always use a moisturizer and do not wear very tight fitting clothes.
4] Drink a good amount of water. Just as we hydrate our skin externally , internal hydration is also necessary. Drink a glass of fresh juice at least twice a day.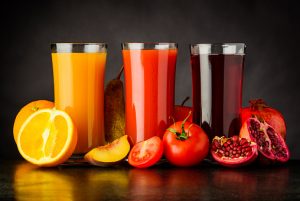 During monsoon water accumulates in various regions, floods take place, in such times there is a lot of bacteria, fungus in that water. When our skin comes in contact with such water there is a high chance of infections, as soon as we are back home from the rains we must first dry our feet especially between our toes. If there is bad odor to your feet simply take a bucket of water, add 1tspn of lemon juice or squeeze half a lemon into and soak your feet into the water for about 5-10 minutes. You will see that the bad odor has vanished and your feet will be clean and tidy. Make sure you follow these basic skin care tips during this monsoon, be more hygienic and clean.
To Know More Watch Our YouTube Video :- https://youtu.be/AZffo40nURY
#skincareroutine #monsoon #ayurveda #jyovis
– For Doctor Consultation :- http://bit.ly/2tomCT6
– Go Through All The Products :- www.jyovis.com/store
– Online Learn & Earn Courses :- www.jyovis.com/courses
– Best Ayurvedic Products :- http://bit.ly/36ntvmA
– Top Cosmetic & Beauty Products :- http://bit.ly/2F99OCW
– Active Forever 21 Days Online Program :- https://www.jyovis.com/product/active…